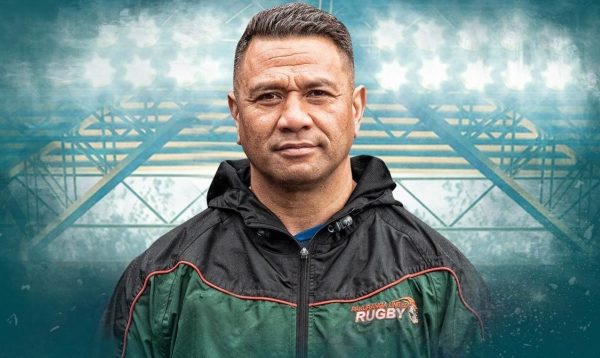 Pita Alatini joined the Barbarians club amongst some good company in the 2014 new members' intake.
There were fellow international midfielders in Sean Lineen and Kurt Sherlock, more recent All Blacks Stephen Donald and Kieran Read, and then Chiefs coach Dave Rennie.
Alatini, who himself racked up 17 Tests for the All Blacks and one for Tonga, following in the footsteps of his father and brother, was proud of the honour but was unsure of the criteria at the time.
"I thought when you had a game for the Baabaas, any game, that you were automatically in! But I had not long been back from Japan and I connected with 'Beegee,' played some club celebration games and that led into the invite to join. Knowing all the current and previous members, it's a great honour as a rugby player," says the 46-year-old.
He did play in some of those famous schools First XV games for the Barbarians and for Auckland Schools against the club in the 1990s.
Alatini jumped into hands-on involvement with the club, firstly with Pigeon Mountain Primary for the annual Fun Day, prompted by the late Roger Whatman.
"Not a bad shift to be on, to be honest!" he quips.
He loves the club and enjoys showing it off to his mates on match days. Extra wristbands, please!
"That's one of the great things about the club, too, being able to reconnect with past and current players."
Alatini had a colourful playing career, appearing for four franchises (and four provinces) though not for the one (the Blues) where he grew up. He was a sharp-stepping fine distributor at No 12 whose career at the top was sandwiched by Alama Ieremia and Aaron Mauger. He was probably unlucky that Wayne Smith was cut as All Blacks coach in 2001 as he was just starting to thrive under 'The Professor.'
He recalls with fondness the famous 2000 'Game of the Century' Bledisloe in Sydney, having a hand in a try and scoring one of his own.
His favourite team as a pro was the Highlanders, for whom he played 48 straight games from 1998-2001, edging out fellow Barbarian John Leslie in Rugby News mag's Greatest Highlanders XV, named in 2020. For nearly a decade he plied his trade in Japan, avoiding the deadly 2011 tsunami with the Kamaishi Seawaves. Then it was back home as player/coach at Pakuranga, learning heaps off Paul Feeney and Wayne Pivac before guiding the club to its first and, so far, only Gallaher Shield success, in 2013.
"That was unreal. That was my first year coaching. I thought this gig is easy!"
He helped Tonga as a technical advisor while at the helm of Pakuranga but these days just dabbles in coaching, content to watch his son Trey play. He's a promising 10/15 who has a touch more toe, dare we say it, than his dad.
Alatini's day job is at the south Auckland charitable trust The Cause Collective, where he works in movement around sport with Pasifika people, looking at activations and solutions.
"It's a bit different. It's got me thinking a bit more. It's not just game plans. But a lot of transferable skills from rugby have come in handy working with the community."
That's Pita Alatini, giving back, very much part of the Barbarians' ethos.