It seems a bit early in the season but there is only three weeks of Super Rugby and two weeks of club rugby left in Auckland before we then look forward to the Mitre 10 Cup.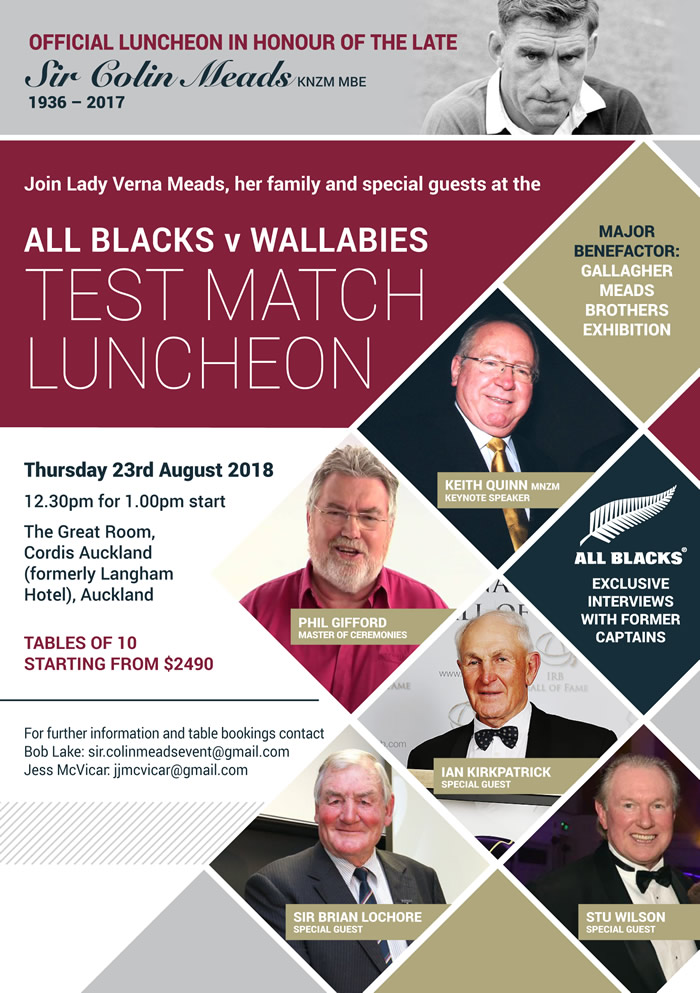 Sir Colin Meads tribute luncheon
Check out the pdf promoting a luncheon that members may like to support. Please contact the organisers directly if you would like to attend. The details are:
Major benefactor – Gallagher Meads Brothers Exhibition
Date/Time – Thursday August 23, 12:30pm for 1:00pm start
Place – Cordis Auckland (formerly Langham Hotel)
Keynote speaker – Keith Quinn
MC– Phil Gifford
Special guests– Ian Kirkpatrick, Sir Brian Lochore, Stu Wilson
Contact – sir.colinmeadsevent@gmail.com or jjmcvicar@gmail.com
New members'night
We will be holding a new members' night on Thursday July26  at the club from 6-8pm to welcome new members who have accepted invitations to join the Barbarians.
All members are invited to be at the clubrooms so if you are in Auckland on the 26th it would be good to have a solid turnout of existing members.
Our website lists the games being played at Eden Park until the end of the season which includes the All Blacks vs Australia test on August 25, so there is still three months of rugby to go.
All the best to all of the Super and club teams who have progressed to their respective finals games and we look forward to the Blues one day taking part in the finals with a home game at Eden Park, just so the club can get the benefit of a good take through the bar – no bias intended in the comment – just a concern for the club's finances!